Concrete Cutting Services
As our business has evolved and the nature of our projects became more sensitive in the most challenging environments. Colemans invested heavily in setting up our own specialist cutting company.
Its first project to 'cut' its teeth into was the globally recognised, award-winning redevelopment of Birmingham New Street Station. Our team has since gone onto work on a wide range of prestigious projects such as Battersea Gas Holders and Sellafield Nuclear Power Station, to name a few. All whilst still providing that personal touch, working with strategically aligned clients on many jobs only lasting a few hours.
Our specialist works division often works hand in hand with our deconstruction team to ensure the risk of noise, dust and vibration is significantly reduced, whilst also providing cold cutting techniques – for example steelwork, where the risk of fire is a very real concern and major risk.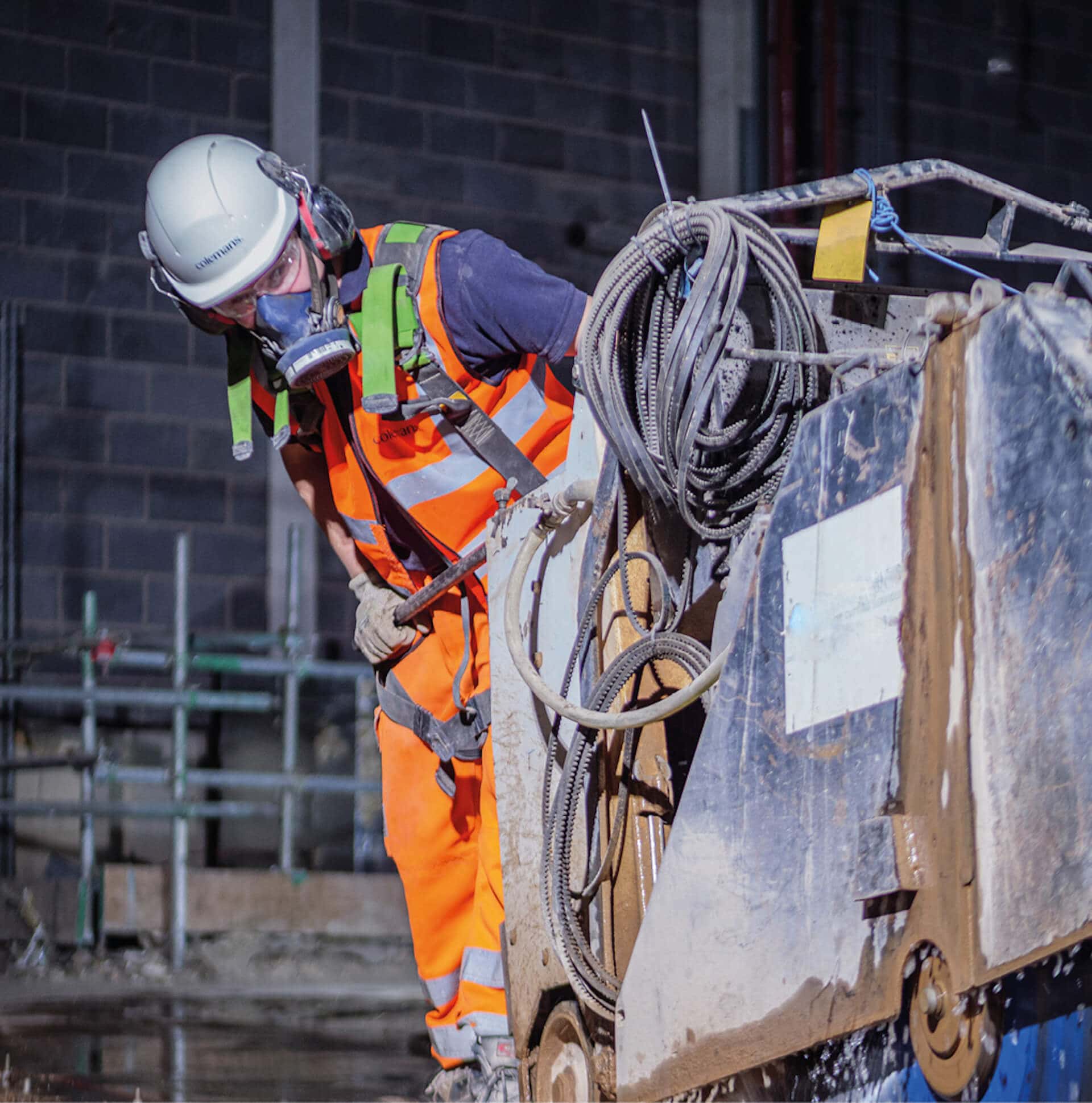 We are a leading provider of specialised cutting solutions for various industries and projects. Our team of experts is dedicated to delivering exceptional results with a focus on quality, safety, and customer satisfaction.
At Colemans, we make substantial investments to meet the evolving demands of our business. Recognising the need for specialised services in challenging environments, we have established our own cutting company to provide exceptional solutions.
Ensuring Safety and Precision in Concrete Cutting
Our specialist works division works closely with our deconstruction team to ensure that risks such as noise, dust, and vibration are significantly minimised. We employ cutting-edge techniques like diamond wire sawing to efficiently and precisely cut through concrete, enabling us to create comprehensive ranges of openings tailored to our client's specific requirements.
Pioneering Cold-Cutting Techniques for Enhanced Safety
Our cutting services are not only precise but also inherently safe. We understand that safety is of paramount importance, particularly in high-risk areas such as construction sites. By utilising cold-cutting techniques, especially for steelwork, we effectively mitigate the risk of fire, ensuring the well-being of both our workers and the surrounding environment.
Environmentally Conscious Concrete Cutting
In addition to our unwavering commitment to safety, we also prioritise environmental sustainability. We are fully aware of the impact that noise pollution can have on the surroundings. Therefore, our cutting processes are designed to minimise noise pollution, making us an environmentally conscious choice for concrete cutting services.
Our Other Demolition Services
We offer a comprehensive range of demolition services. Our team of experienced deconstruction professionals is equipped with the skills and expertise to handle various demolition projects efficiently and safely. Whether you require demolition, remediation or engineering solutions, take a look at our full range of services available.
Gordon Blaszczak
Pre-Contracts Director
It's been a pleasure to work with such a fantastic company over many years. Looking forward to your 60th year in business.
Take a look at our catalogue of cutting projects below:
Want to talk to us about a project or invite us to tender, fill in your details below.